You will learn all the Steps to Produce Insect Killer in Nigeria. This information is all you need to cash in on this lucrative line of business.
My people, I don come again oooo, this time, no be soo le I bring come your domot, na confirm otapiapia. This one dey kill everything killable; mosquito, cockroach, housefly, even ant and every crawl crawl thing wey dey disturb you and your family from better jollification.
I'm laughing really hard now, what do you think of my marketing strategy? I think I'll make a very good sales person. I sound like a posh international otapiapia business merchant.
Read Also: How to Produce and Sell Insecticides in Nigeria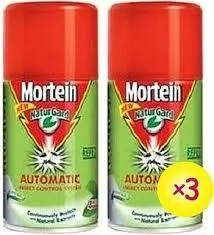 Alright, to business now. Insects! Insects!! Insects!!! Have you had a cockroach fly over your head before? When I was much younger, I used to cast and bind those kind of cockroaches, especially when they flew to hit my face. . . like seriously, my face? At that point, they looked like a flying dragon that draws out its sword and ready to fight its prey.
How about mosquitoes? Their ability to spread the plasmodium parasite that causes malaria and even the nonsense spots they leave on our smooth skin after biting can be really irritating.
And then, houseflies! How they disgust me. Especially, those very big ones that hums unmelodious tunes to our peaceful ears. The fact that they are carriers of diseases and they perch on everything from faeces to food and all, tells how terrible they are to us.
Read Also: How to Produce Rat Killer in Nigeria
Insect killers (insecticides) should not be far-fetched from any home considering the harms they are liable of causing. Of course, to prevent the breed of insects, one must ensure that the environment is always kept clean; clearing and burning bushes regularly, disposing refuse properly, ensuring that all drainage system flows well and no stagnant water is left unattended to in the vicinity and lots more. However, peradventure these visitors come around again, here's how to prepare their favourite dish!
Ingredients
Camphor: Camphor can be found in local shops in Nigeria and is produced by using special extracts of a tree. It serves as a booster in the production of insecticides. It in itself, is an old school method of killing insects, then, it was placed in cupboards, stores and even school bags to keep them insect-free.
Kerosene: This fuel serves as a base for the insecticide.
Dichlorvos – 2,2-dichlorovinyldimethylphosphate (DDVP): This is an organophosphate, widely used as an insecticide to control household pests and protecting stored product from insects. This toxic ingredient is the active ingredient of the insecticide produced.
Calypso oil/ Eucalyptus: This with a mixture of lemon oil is very good as a mosquito repellant. It is a microbial agent that aids the effectiveness of the insecticide.
Formalin: This ingredient, also known as formaldehyde, has a general function of preserving. So, to help your insecticide last longer, this is an ingredient you wouldn't want to forget in the production of the insect killer.
Colour: This is an optional ingredient that most insect killer producers do not male use of always. However, it improves the attractiveness of the insecticide produced.
Perfume: Of course, you can't stand the smell of just kerosene sprayed in your living room or anywhere around. Although, non-cautious inhalation of the insecticide is not proper, but, it is better is has a good scent to fill up your house with, than making it smell like a tanker of kerosene spilled into your living room or any other part of your house.
Read Also: 8 Steps and Ingredients to Produce Germicides in Nigeria
Recipe
1/3 kg of camphor
10 liters of kerosene
1 liter of DDVP
¼ kg of Calypso oil
1 liter of formalin
Colour to desired appearance
1/8 kg of perfume.
These chemicals should be handled with care and should always be kept out of the reach of children. Also, safety measures such as wearing, nose masks and gloves should be taken while producing insecticides.
Procedures
Dissolve the camphor with a liter of kerosene. It takes time for camphor to be properly dissolved in kerosene. Due to this reason, most people dissolve camphor in kerosene over the night to ensure it properly dissolved before it is used in the production process. However, a minimum of three hours is sufficient for proper dissolution of camphor in the kerosene.
Mix the DDVP with the remaining kerosene.
Blend the dissolved camphor to the mixture of DDVP and kerosene.
Add perfume.
Add color to desired appearance.
Add color and stir.
Add formalin and stir properly.
Package and label.
Besides the fact that the knowledge of all of these helps one stays healthy and is really cost effective, it is also a huge source of income to anyone and everyone who cares to follow the path.
Selling insecticides is really lucrative in certain parts of the country as some producers record sells of over sixty (60) cans weekly and a daily profit of over three thousand naira (N3,000) which definitely would go a long way in keeping body and soul together, alongside making ends meet.
Even most collar jobs cannot assure you of a monthly benefit of ninety thousand naira (N90,000) as profit, after deducting transportation fare and a few demands that goes into the workplace, from your salary.
Read Also: How To Produce Hair Conditioner In Nigeria
Amazingly, training others who are willing to learn about the business; how to source for materials, the correct recipe to be used, the steps in mixing the chemicals to get a good insecticide is another huge source of fund. Training session costs about twenty five thousand naira (N25,000) or even more. Cool cash right?
I guess this is the exact opportunity you've been waiting for to hit that cool cash you've always desired. This could also stand as a support system to your monthly salary, it won't affect your loyalty and responsibility to your workplace as only little time and procedures are required.
So, do I have more people on my train to becoming posh international otapiapia business merchants? Yeah, I think I've got more than I expected. Get your stuffs together, let's hit it big now!
This post can be helpful to somebody else, please share it on Facebook, Whatsapp, Telegram and Twitter. There are buttons below for this (easy to use too)!
Copyright Warning!
Contents on this website may not be republished, reproduced, redistributed either in whole or in part without due permission or acknowledgment.

.
Proper acknowledgment includes, but not limited to (a) LINK BACK TO THE ARTICLE in the case of re-publication on online media, (b) Proper referencing in the case of usage in research, magazine, brochure, or academic purposes,.

.
All contents are protected by the Digital Millennium Copyright Act 1996 (DMCA).

.
We publish all contents with good intentions. If you own this content & believe your copyright was violated or infringed, please contact us at [infoguidenigeria@gmail.com] to file a complaint and we will take necessary actions immediately.
🤑 Start making money from home today!
👉 Get correct FREE TIPS and Guides on how to make money from home today. Click here to start
.
👍Advertise your business here!
With over 1M unique users per month across all channels, we have a large audience for you to showcase your products and services. Simply get in touch via 👉 marketing@Infoguidenigeria.com.
🤑 Make Money now!
👉 Make money writing for us. Apply for Freelance writing jobs in Nigeria.
👉 Make Money as InfoGuideNigeria Advertising Agents, read more here
.