Economy
How to Start Taxify Business in Nigeria
Here in this post, you are going to read a detailed analysis of the steps to start taxify business in Nigeria. This information is vital if you wish to start this line of business.
Overview of Ride Sharing Business in Nigeria
Taxi businesses like Taxify offer what is known as ridesharing/ride-hailing services. Ride-hailing businesses are taxi businesses that use online-enabled platforms to connect passengers and local drivers that offer rides using their personal non-commercial vehicles. Passengers can request a taxi or private driver from a website or mobile application.
Read Also: 11 Steps To Start Your Own Business in Nigeria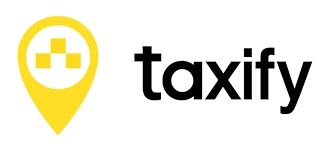 These taxis are different from the ones that regularly pick and drop several passengers along the road. In most e-hailing apps owned by ride hailing companies, riders must choose a payment method: cash or electronic payment systems before they can use the service. The customer requests a ride and confirms their pick-up location.
Once the driver accepts the trip, the customer will be able to see the driver's name and car details. After the ride is completed both driver and the rider can rate each other.
Taxi businesses have evolved in Nigeria from traditional taxis that make rides uncomfortable to 'corporate taxis' that offer sleek, fast, safe, and comfortable riding experience to customers.
The ride hailing service industry has experienced remarkable growth in Nigeria over the last few years. Nigeria, with a population estimated at over 195.88 million citizens, has proved to be an ever growing market to foreign ride hailing companies such Uber and Taxify. Areas with high opportunities in this business are urban areas and populated cities.
There are over 20 ride hailing businesses in Nigeria. Some of them are Uber, Taxify, Tranzit, Metro Taxi lagos, Easy Taxi, Smart Cab, Oga Taxi, amongst others. Uber and Taxify own majority of the Nigerian market share in this business.
Starting a business like taxify is capital intensive. However companies like Taxify and Uber have proven that you can own your ride hailing service even without owning a taxi.
To promote your brand, you can adopt several options such as handing out handbills, placing ads on social media platforms, Tv stations, radio, etc.
Starting up your ride hailing business is possible. All you need is a significant investment, good management skills, and proper planning in order to start and run your business.
Read Also: 6 Freelance Businesses You Can Start Tomorrow Morning
Profitability Of Starting Your Taxify Business In Nigeria
Taxi business is one of the growing sectors in Nigerian transport industry. Few years ago, Nigeria had no trace of taxi apps existing or ride hailing services in the country, however there are now over 20 taxi apps operating in the country.
The increase in the number of players in the taxi market shows Nigeria is still a fertile market for taxi business. This business has well evolved from traditional taxis to standard vehicles in which most are fully air-conditioned.
Due to high rate of rural-urban migrated, major cities in Nigeria are getting populated, and this has further triggered the increase in opportunities in ride hailing business; especially in highly populated cities.
Also the rising rate of insecurity in Nigeria, has made people realize the need for a safe means of transportation. These factors among others have increased the demand for a safe, reliable, and comfortable means of transportation.
Even foreign investors have realised the huge market Nigeria has for taxi business. This is why foreign investors such as Uber and Taxify have penetrated into the Nigerian market.
Notable Key Players In The Nigerian Ride Hailing Business
Naturally as in every industry, there are brands that are key players. These are brands that perform better or which customers and general public perceive as being more popular or  better performers than other brands.
In Nigerian ride hailing service, there are numerous brands but the notable key players are:
Uber
Taxify
Oga Taxi
Smart cab
Opportunities In Taxi (Ride Hailing) Business
Taxi business had numerous opportunities which can be taken advantage of. These opportunities include:
Existence of large market opportunities still available for more taxi companies.
Very little number of existing ride hailing companies that target both foreign and national tourists who would need help touring/navigating the city.
Existing market for a ride hailing service that caters to children's transportation in terms of taking them to school and other activities.
Read Also: 50 Good Business Ideas to Start in Nigeria
Needs And Target Market
There is an ever growing need for a transport service that is safe and affordable which people can rely on. This is the major need for taxi services like Taxify in Nigeria.
When setting up a taxi business like that of Taxify, your target market would be:
Potential customers who reside in urban areas/cities with high population .
Disabled individuals such as the crippled, blind, dumb,etc., who may have difficulties getting on public transportation on their own.
Kids whose parents may need them to be taken to school safely.
Competition
There are over 20 ride sharing services in Nigeria currently. The level of competition in the ride hailing business depends primarily on your business concept and the location of the business.
However, there are many ride hailing services in Nigeria. Below are the most active ones:
Uber
Uber is a peer-to-peer ridesharing, taxi cab, food delivery, bicycle-sharing, and transportation network company (TNC) headquartered in San Francisco, California, with operations in 785 metropolitan areas worldwide including Lagos and Abuja. Uber's platforms can be accessed via its websites and mobile apps and is estimated to have above 50 million users worldwide.
Uber has expanded to Nigeria's major cities such as Lagos and Abuja. According to Francesca Uriri, the company's Head of Communications in West Africa, Uber Nigeria currently has 9,000 active driver-partners and no fewer than 267,000 monthly riders.
Taxify
Taxify is an international transportation network company founded and headquartered in Tallinn, Estonia. The company develops and operates the Taxify mobile application, which allows people to request a taxi or private driver from their smartphone, as well as electric scooters under the sub-brand Bolt.
As of May 2018, Taxify operates in 28 countries and 50 cities worldwide including Abuja, Lagos, Ibadan, and Owerri. The company has 15 million customers globally and more than 500,000 drivers use the platform to offer rides.
Oga Taxi
This is a Nigerian ride hailing and ride sharing service founded in June 2014 with its headquarters in Abuja, Nigeria. In 2017, Oga Taxi  re-launched its operations in Lagos, Abuja and Port Harcourt in Nigeria, in partnership with Splyt and introduced its e-hailing app.
Oga taxi  matches drivers with passengers who request rides through their smartphone app. Passengers can pay with either with cash, or debit/credit card.
Smart Cab
Smart cab launched its operations in Lagos on February 28, 2017. Founded by Arogundade Jubril, the service has an app that allows riders to choose their preferred rides and drivers, order cab services online, and track these cab requests.
Smart cab also allow its riders access to free Wifi on board. Smart cab's services can be accessed in Nigerian cities such as Lagos, Ibadan, Port Harcourt, Benin, and Abuja.
Read Also: Steps To Start Dredging Business In Nigeria And Tips To Succeed
Profit Forecast
Making profits requires thorough research of the industry, proper preparations and enough incentives to be able to flourish and get profits. To get an accurate profit forecast in starting your ride hailing business, you can hire experts that will give you a comprehensive profit forecast of your ride hailing business.
However, most people starting up a business may choose to do this themselves rather than hiring experts. There are sources on the internet that can teach you how to get a profit forecast for your business. If you can get your profit forecast right, you have  a chance of knowing how long it can take your business to break-even, and subsequently start making profits.
How To Start A Ride Hailing (Taxify) Business
Knowledge needed
Many small business owners have no degree in Business Management and related degrees, but their businesses are still thriving.
To start your ride hailing business, you need to have adequate marketing skills to aid you in effectively marketing your product/service. This is highly important because as a new business with virtually no customer base or market share, you need to make marketing efforts that will make your business visible. The more customers you get from your marketing efforts, the faster your business can grow.
You also need managerial skills such as planning, communication, goal setting, etc. This skills will aid you in  running your business.
Equipment Needed To Start A Taxi Business
The equipment you need for your taxi business depends on how small or big you would want to start. You may not need all the equipment below in order to start up your own preferred size of business.
Vehicles
Drivers
Garages or secure packing spaces where you can park your cars overnight.
External taxi top lights
Taxi meters
Taxi driver protection screens
Decals or stickers
Business line
Making use of used cars is always advised for taxi businesses.  Depending on your preference, you can get your used car at auto markets such as the Berger (Apapa) auto market where you can find multiple choices of tokunbo cars, or other local car stands/markets. You may also prefer to buy your vehicle from individual car delears or online car listing sites such as Jiji, olx, and cheki.
For your taximeters, taxi driver protection screens, taxi lights, you can get them on online shops like Jumia, Konga, etc., or other shops; physical or online, that sell car electronics and accessories.
Your decals or stickers can be contracted to shops that specialize in making those accessories.
Technologies Needed To Start A Ride Sharing (Taxify) Business
Just like the equipment, you may not need all the technologies below if you are planning on starting very small.
Dispatch systems
GPS
Electronic transaction systems
Safety cameras for taxis
Website where customers can order for rides online
You can order for your dispatch systems, Gps, safety cameras, and other technologies you need through online stores or physical tech stores.
You can contract your website designs to website developers. This is because they can do a better job at it than you can; except if you are an expert in that field.
Funds Needed
Starting a taxi business is capital intensive. At the basic level, you need at least one vehicle which you'll have to license for operating a taxi service, the fuel it and start your business. An office is also essential , except if you wish to start this business from your home.
When choosing the most practical car to use, there are many factors to consider such as; Purchase cost, fuel economy, good air conditioner, reliability, maintenance cost, life span, resale value etc..
A popular preference in cars for ride hailing services are Toyota cars; most especially Toyota Corolla.  According to nigerianprice.com, the price of a tokunbo Toyota corolla (2006), is within the range of N1,800,000- N2,500,00, while the price of locally used Toyota corolla (2006) is within the range of N850,000- N1,450,000
Note: These prices are not fixed because the price of cars fluctuate.
Financing Your Business
You can get funds for your taxi business through:
Personal savings
Loans from family and friends
Attracting Investors
Loans from Microfinance banks
Loans from governmental organisations that support entrepreneurs such as YouWiN! Connect, Bank Of Industry (BOI), etc.
Loans from NGOs such as The Tony Elumelu Entrepreneurship Programme (TEEP), GroFin Fund, etc.
Business Name For Your Taxi Business
Choosing a business name is very important. This is because a good business name will differentiate you from your competitors and give your customers an idea of what your business is all about. Below are some catchy names for your business.
TransXit
UltraCab
Xpress shuttle
Xpress ride
AutoCab
Metro Shuttle
Star Express
Documents And Licenses Needed To Operate A Taxi Business
When you've selected a name for your business, you have to register it at the Corporate Affairs Commission (CAC). After this, you need to register your vehicle if it isn't a registered vehicle; this applies to both new and fairly used. Your drivers requires a drivers licence in order to drive.
Also, you have to obtain a licence to operate a corporate taxi business. Depending on the location of your business, additional documents may be required.
For instance, in Lagos State public transport operators must have a licence, while the drivers must regularly be certified by the state's driver's institute (LASDRI).
The State Government is also set to commence the enforcement of the State Carriage Permit law on  those who operate taxi schemes in various forms including those on technology platforms that provide linkages between operators and passengers such as uber, taxify, etc.
Read Also: How To Start Digital Printing Business In Nigeria
Service Provision Tips
When providing a service, it's essential to do things right in order to attract customers and ensure 'repeat' business. The following are some you may adopt while providing your service.
Excellent customer service: This is very important because it creates loyal customers for life. These customers would also be willing to refer your business to friends, family and colleagues.  You need to consider the cumulative experience your customers have when they patronize you, as well as what they think and feel, and what you can do to make it better. Be friendly, courteous, and express gratitude to them whenever they patronize your business even if they are reaching out for inquiries.
Train Your Staff: Train your staff on their conduct in dealing with customers. Their dressing, interaction with customers, behaviour, and the way they deliver their services are very important. Employee training should be carried out for this.
Be Responsive: Being unresponsive when customers are making inquiries or trying to resolve an issue can kill your business faster than you think. Never ignore a customer or a potential one. You should respond to all inquires as fast as you can, even if it's only to tell them that you are looking into the issue and you'll be in touch.
Ask for Feedback: After delivering a service, ask customers for feedback and suggestions for improvements. This will help you learn the needs of your customers and what they think about your business.
Management of the Business
In most start ups, the owner of the business can also serve as the manager who would be in charge of administrative duties and daily operations. You may also decide to handle your financials such as expenses and revenue if you can. If not, you can hire an officer in charge of accounts receivable and payable.
Staffing
Apart from the CEO/Manager, other basic staff for the business may include:
Call center employees: Call center employees will be in charge of taking calls and responding to online orders.
Social media manager: Who will manage the business social media page, websites, and respond to online inquires.
Data entry clerk (optional): may also be employed who'll be in charge of inputting orders; from customers who call in orders, into the dispatch system.
Drivers: Who would drive the passengers to their destination
Depending on your choice, most people may decide to start with a smaller staff than this or a bigger one.
Promotion Tips
To promote your brand, you must be ready to spend money in order to make people aware of your business. Below are some promotion tips you can adopt in promoting your brand:
Place adverts on TV stations, radios, popular blogs and forums.
Advertise on social media platforms and your website and use strategies that will pull traffic to your site.
Attend trade expos and seminars that fall within your industry in order to stay updated on latest trends and get more visibility.
Join Chamber of Commerce & Industries that cater to businesses like yours. This is an excellent way to get referrals.
Reach out to car owners that meet your specifications, to know if they would be willing to join your business.
You can hire marketing executives to carry out marketing campaigns to promote your business.
Position your billboards in strategic places in the city and distribute fliers to your target market.
Encourage the use of word of mouth publicity and referrals from loyal customers.
Conclusion
There is still potential for success in ride hailing business in Nigeria. To succeed, you need to create a brand that stands out more than others. Bring creativity to your business and be ready to commit your time and resources in order to ensure the success of your business.
Conduct a feasibility study and market survey to have a comprehensive idea of the existing conditions in the business, as well as in the location you intend to set up your business. And above all, build a solid and reputable brand that people can rely on and trust.
Click here to see the latest
work from home jobs
Click here to see the latest
Jobs opportunities in Nigeria
.
Click here to Join
Recharge and Get Paid
Click here to Read Latest School News in Nigeria
Copyright Warning!
We work really hard and put a lot of effort and resources into our content, providing our readers with plagiarism-free articles, original and high-quality texts. Contents on this website may not be copied, republished, reproduced, redistributed either in whole or in part without due permission or acknowledgement.
Proper acknowledgement include, but not limited to (a) Proper referencing in the case of usage in research, magazine, brochure, or academic purposes, (b)"FAIR USE" in the case of re-publication on online media. About possible consequences you can read here: What are the consequences of copyright infringement? In an effort to protect our intellectual properties, we may report your website to Google without prior notice and your website be removed from search engines and you may receive a strike. All contents are protected by the Digital Millennium Copyright Act 1996 (DMCA).