See the Top 10 Hotels In Nigeria and their Locations. We took time to research and compile the most popular and luxurious hotels for your inspiration.
There are occasions we need a break and time to relax from all the stress we have gone through. Nigeria is known to have a lot of nice hotels that offer quality service to their customers. These hotels have a wide range of services and activities that keep their customers engaged and relaxed as well as take their mind of work and stressful activities.
👉 Relocate to Canada Today!
Live, Study and Work in Canada.
No Payment is Required! Hurry Now click here to Apply >>
Immigrate to Canada
So if you are thinking of going away for some time or with the family to get pampered, relax and unwind from stress of work and other daily activities there are numerous hotels in the country where you can have a great time.
The ranking is based on reviews from publications, quality of service, popularity, standard of facilities and comments from people.
10
FOUR POINTS BY SHERATON LAGOS
The hotel is located in Victoria Island, Lagos State. The hotel is situated near international companies, art galleries, shopping mall, cinema and beaches making it a good spot for tourists and business guests. The hotel offers great and fast customer service to make their guests stay a pleasant one.
Facilities at the hotel include lovely rooms, great indoor swimming pool, massage room, spa and fitness center, free WiFi access, meeting facilities, luggage storage and shops on site and a great ambience to make people feel relaxed and comfortable.
9
PROTEA HOTEL IKEJA
👉 Relocate to Canada Today!
Live, Study and Work in Canada.
No Payment is Required! Hurry Now click here to Apply >>
Immigrate to Canada
The hotel is located in GRA, Ikeja and is close to the international airport at Ikeja, computer village and Ikeja golf club.
Its location in a quiet environment free from all the noise in the area and with good security makes it a great place for people to take out time for a couple of days to relax. It is also a great place for people to have their social functions and other activities.
Guests will enjoy facilities like air conditioned rooms, 24 hours fitness center, wireless internet access, 24 hour business center, babysitting/child care, meeting rooms and more.
8
LE MERIDIAN IBOM HOTEL AND GOLF RESORT
The hotel is situated in Uyo, Akwa Ibom State. It is the only 5 star hotel in the state and it is very popular in its region. The people of the state show great hospitality to visitors and this is also reflected in the great customer service of the hotel.
Facilities in the hotel include 163 guest rooms, 13 meeting rooms, night club, restaurant, bar, beauty spa, gym and a golf course. With the good food served by the hotel combined with its nice ambience, people are sure to have a great time during their stay.
Read Also: How to Quickly Find Hotels in Nigeria at Any Location
7
FEDERAL PALACE HOTEL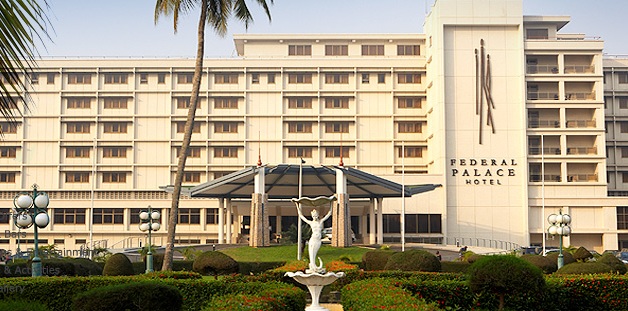 The hotel can be found in Victoria Island, Lagos. The hotel is based within the corporate and business area of the city as there are many businesses and commercial ventures both local and international surrounding the hotel. The hotel has a great and lovely view overlooking the Atlantic Ocean and is not far from Eko Atlantic City.
The hotel has the following facilities including about 150 rooms, restaurants, pool club, a casino which has a gaming space which has 141 gaming machines and eight games tables, conference facilities and lots more.
6
LE MERIDIEN OGEYI PLACE
The hotel is located in the serene corporate and business district of GRA Phase 2, Port Harcourt. The hotel is a few miles from Aba road and overlooks the Polo club.
Facilities are bound to enjoy in the hotel include 86 deluxe rooms and suites which are well furnished with lovely African decorations. There is also a nearby polo club, fitness center, swimming pool, laptop and PC rentals, business center, 24 hours room service and lots more.
It has 3 meeting rooms with a capacity of 86 guests designed to take care of various events and functions. With 45 minutes away from the international airport, the hotel is great place to relax and feel comfortable doing your activities.
5
GRAND TOWER HOTELS
With a lovely and serene environment, the Grand Towers Hotel is the first modern 5 star service boutique hotel in the city of Abuja. It was designed to suit the needs of customers who come to relax and also for customers who come to the hotel for business related activities.
Facilities at the hotel include the following, 24 hour room service, gym, outdoor swimming pool, lovely dining areas, spa services which can be arranged to be taken in the room of guests and more.
The hotel has conferencing and banqueting rooms that are supported by lots audio equipment that meet the need of its customers for their business meetings.
Read Also: Cheapest Hotels in Port Harcourt
4
INTERCONTINENTAL LAGOS
Intercontinental Lagos is located in business area of Victoria Island and is surrounded by major companies both local and international making it the meeting point of travelling business executives. Overlooking the Lagos port, the hotel offers a great view of Lagos as guests can take in the great view of the mega city.
Facilities at the hotel which guests will have to use includes luxurious conference and meeting areas which includes Grand African Ball room with 6 meeting rooms, exclusive board room and a business center. Also available are spa amenities and spa treatment with lovely rooms that will ensure guests are relaxed and feel at home.
3
TRANSCORP HILTON HOTEL ABUJA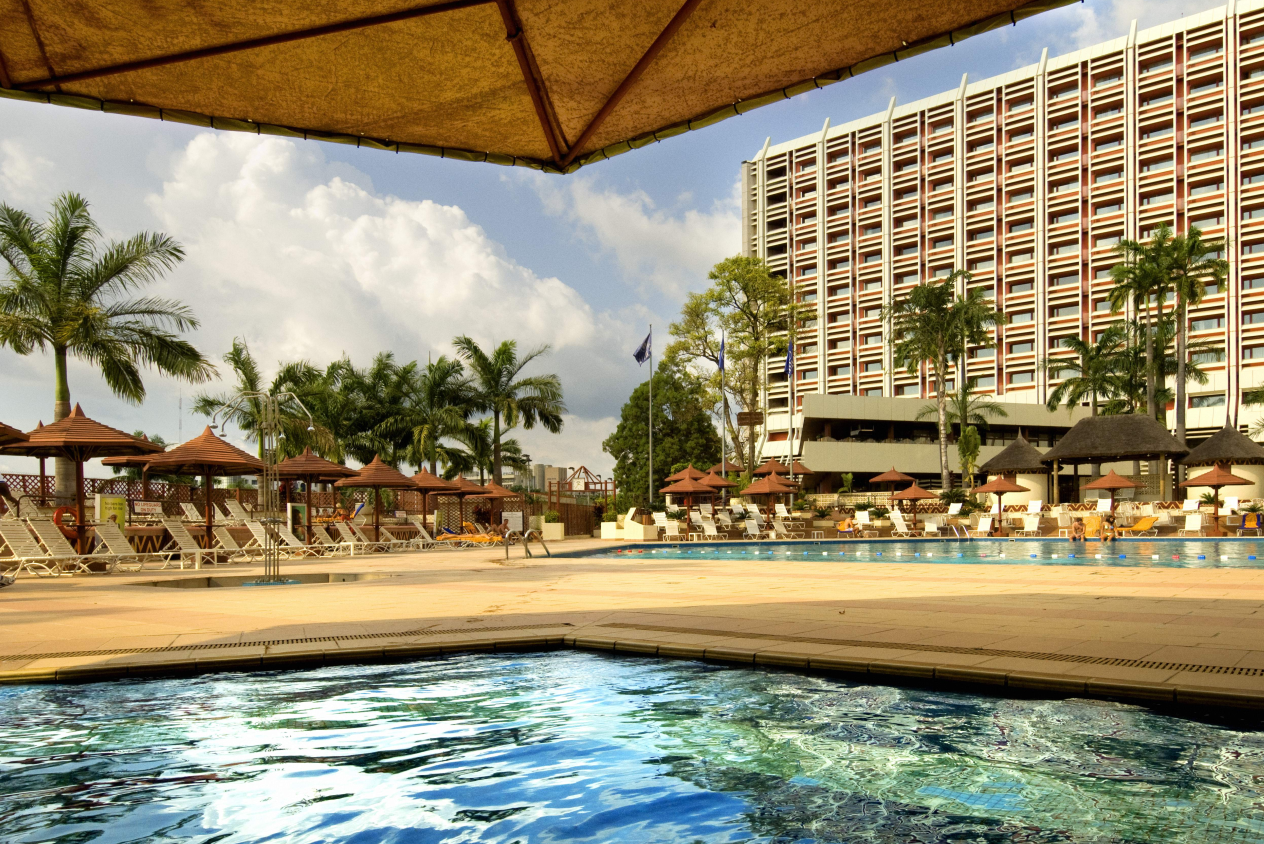 The hotel is located in the Maitama area of Abuja. It is one of the most visited and patronized hotels in Abuja and hosts a lot of government functions, company events, states event, social functions among others. With a lovely environment and 40 minutes away from the Nnamdi Azikwe Airport, the hotel offers guests a comfortable time.
Facilities at the hotel includes recreational facilities, on site casino and arcade, seven restaurants and bars, 24 hour business center and 24 multi-purpose rooms which can take up to 1,200 people.
Read Also: 9 Cheapest Hotels in Lagos and their Prices in Naira
2
EKO HOTEL AND SUITES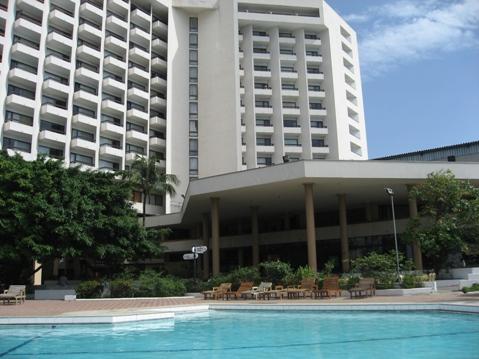 Eko hotel suites is located in Victoria Island and is one of the hotels used a lot to host events like concerts, corporate events, shows, dinner parties and many more. With a good view of the Ocean and Eko Atlantic City and 45 minutes from the airport, the hotel offers guest a good time.
Facilities the hotel has are conference and banqueting rooms that can hold up to 7,000 people, world class swimming pool, 824 well furnished rooms across four hotels including Eko Suites, Eko Hotels, Eko Signature and Eko Gardens. There are also 8 different restaurants and 7 different bars that serve a wide range of international meals.
1
SHERATON HOTEL ABUJA
The hotel is located at Ladi Kwali way in Abuja. Just 40 minutes away from the Nnamdi Azikwe Airport, the hotel is one of the hotels that is patronized a lot by people.
The 5 star hotel has a lot of facilities like a fitness center, spa, 4 ballrooms, 7 meeting rooms, restaurant, free parking, 540 guest rooms and suites and 24 hour room service. The hotel also hosts a lot of social functions and events.
Read Also: 10+ Cheapest Hotels in Abuja
So guys what do you think? If you feel we have left any hotel out you can let us know by dropping your comments.
If you need any help in booking or travel arrangement, kindly contact us.
📢

We are hiring writers!
Article Writing Jobs
- We are hiring good freelance writers -
Click here to apply