There are various types of companies in Nigeria but the Corporate Affairs Commission CAC recognizes the basic four of them.
These different types of companies vary in their number of partners or businessmen involved. For some company type, the minimum number of partners is two while the maximum number of partners is fifty.
The Merriam-Webster dictionary defines a company as a business organization that makes, buys, or sells goods or provides services in exchange for money.
Read Also: 11 Steps To Start Manufacturing Company In Nigeria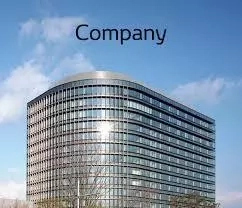 This implies that any business organisation regardless of how small it may be, as long as it fulfills the criteria in the above definition, can thus be described as a company. Another word which we will come across often in this article and which I'm going to define is "liability".
A liability is defined as a company's legal financial debts or obligations that arise during the course of business operations.
Liabilities are settled over time through the transfer of economic benefits including money, goods or services. Recorded on the right side of the balance sheet, liabilities include loans, accounts payable, mortgages, deferred revenues and accrued expenses.
Read Also: How To Register And Run A Private Security Company In Nigeria
Types of Companies

Basically, four types of companies are recognized for business ventures in Nigeria according to CAC, namely:
Private Limited Company (LTD)
Public Limited Company (PLC)
Companies limited by guarantee and
Unlimited Companies.
Private Limited Company (Ltd)
A private limited company just as the name implies, is a privately owned business entity which limits the owner's liability to their shares, limits the number of shareholders to 50 and restricts shareholders from publicly trading shares.
It is a legal entity on its own, separate from those who own it – the shareholders. The limited liability and simplicity of running the private limited company makes it the most commonly registered business in Nigeria.
As a shareholder of a private limited company, the shareholders personal possessions always remain separate except they are used as collateral to secure against the business for borrowing, and the shareholders risk is reduced to only the money they have invested in the company and any shares the shareholder holds which has not be paid for.
Limited liability companies as they are also called, are also considered prestigious by other companies and the general public due to its legitimate nature and the way important information is recorded at the Corporate Affairs Commission.
Anyone wishing to do businesses with a limited liability company can verify who is connected to the company and also the financial status of the company by paying the Corporate Affairs Commission a small fee. The level of transparency is very beneficial in terms of building public confidence in the company.
Read Also: Functions Of Nigerian Gas Company
The following are the minimum requirements for starting a Private Limited Company (Ltd)
The company must have a registered office in Nigeria
The company name must not be exactly identical to any other company name currently held in the registry of the Corporate Affairs Commission
At least twenty five percent of the authorised shares must be allotted at incorporation
At least two people above the age of 18 must subscribe to the memorandum and articles of association.
The total number of members in a private limited company must not exceed 50, not including those who are bona fide in the employment of the company
The authorised share capital shall not be less than 10,000
Public Limited Company (PLC)
Public Limited Company (PLC) is a limited liability company whose shares may be freely sold and traded to the public (although a PLC may also be privately held, often by another PLC), with a minimum share capital of 500,000 and usually with the letters PLC after its name.
It differs from the private version in that it is able to sell its shares to the public and may be quoted in the stock exchange. A public company must have at least 500,000 authorised share capital and the subscribers must take up at least twenty five percent of the authorised share capital.
The cost of running a public limited company is reasonably higher than that of a private limited liability company. It is therefore better suited for large organisations.
Read Also: How to Start Construction Company in Nigeria
Companies Limited by Guarantee
This type of company is not established based on the purpose of earning profit but mostly for charitable purposes. It does not have share capital as the owners do not own the company.
Rather, all income generated in the course of operation is used to cover the operational cost of running the objective of the company.
A company limited by guarantee does not usually have a share capital or shareholders, but instead has members who act as guarantors.
The guarantors give an undertaking to contribute a nominal amount (typically very small) in the event of the winding up of the company.
A company limited by guarantee can distribute its profits to its members, if allowed to by its articles of association, but then it would not be eligible for charitable status.
Limited companies can convert to a community interest company (CIC) which feature an asset lock which prevents the extraction of profits.
Like a private company limited by shares, a company limited by guarantee must include the suffix "Limited" in its name, except in circumstances specifically excluded by law. One condition of this exclusion is that the company does not distribute profits
Unlimited Companies
An unlimited company or private unlimited company is a hybrid company (corporation) incorporated with or without a share capital (and similar to its limited company counterpart) but where the legal liability of the members or shareholders is not limited: that is, its members or shareholders have a joint, several and non-limited obligation to meet any insufficiency in the assets of the company to enable settlement of any outstanding financial liability in the event of the company's formal liquidation.
The joint, several and non-limited liability of the members or shareholders of such unlimited company to meet any insufficiency in the assets of the company (to settle its outstanding liabilities if any exist) applies only upon the formal liquidation of the company.
Therefore, prior to any such formal liquidation of the company, any creditors or security holders of the company may have recourse only to the assets of the company, not those of its members or shareholders.
Until such an event occurs (formal liquidation), an unlimited company is similar with its counterpart, the limited company, in which its members or shareholders have no direct liability to the creditors or security holders of the company during its normal course of business or existence.
Read Also: How to register a company in Nigeria
Foreign Nationals
Foreign nationals may undertake any type of business and own 100 percent equity and undertake any type of business in Nigeria except those in the negative list, that is, production of arms, narcotics and related substances which are prohibited to Nigerians and Foreign Investors alike.
In the spirit of the liberalization, foreign nationals not resident in Nigeria do not require permits before establishing business or investing in Nigeria.
However, foreign nationals resident in the country need residence permit before forming a company while business permit is required for the business to commence.
Residence permits are obtained from the Nigerian Immigration Service while business permits are obtained from the Federal Ministry of Internal Affairs.
Companies intending to use the services of foreign workers need to obtain expatriate quota from the Nigerian Investment Promotion Council.
👍Advertise your business on InfoGuideNigeria.com!
From just N4,999 per month, you can advertise your products and services to over 1,500,000 users on our website. Click here to read more.
👇👇👇👇👇
Information is Power!
Don't miss any valuable information or opportunity that can change your life, business, and family positively and permanently.
👇👇👇👇👇
For Latest updates on News, Jobs & Business Ideas, and Opportunities.
Copyright Warning!
Contents on this website may not be republished, reproduced, or redistributed either in whole or in part without due permission or acknowledgment.
.
Proper acknowledgment includes, but not limited to (a) LINK BACK TO THE ARTICLE in the case of re-publication on online media, (b) Proper referencing in the case of usage in research, magazine, brochure, or academic purposes,.
.
All contents are protected by the Digital Millennium Copyright Act 1996 (DMCA).
.
The images, except where otherwise indicated, are taken directly from the web, if some images were inserted by mistake violating the copyright, please contact the administrator for immediate removal.
.
We publish all content with good intentions. If you own this content & believe your copyright was violated or infringed, please contact us at [[email protected]] for immediate removal.
🤑 Start Making Money from home today!
👉 Get the correct
FREE FOOTBALL PREDICTION
TIPS
and
Guides
today.
Click here