In this post, I will show you how to start construction company in Nigeria. A construction company is not a single entity, as it does not carry out one role. It is a multitasking agency, for example, assembling of structures, buildings, or home.
A construction company must operate in the most efficient manner possible when carrying out its role. It is managed by workers according to their hierarchy.
👉 Relocate to Canada Today!
Live, Study and Work in Canada.
No Payment is Required! Hurry Now click here to Apply >>
Immigrate to Canada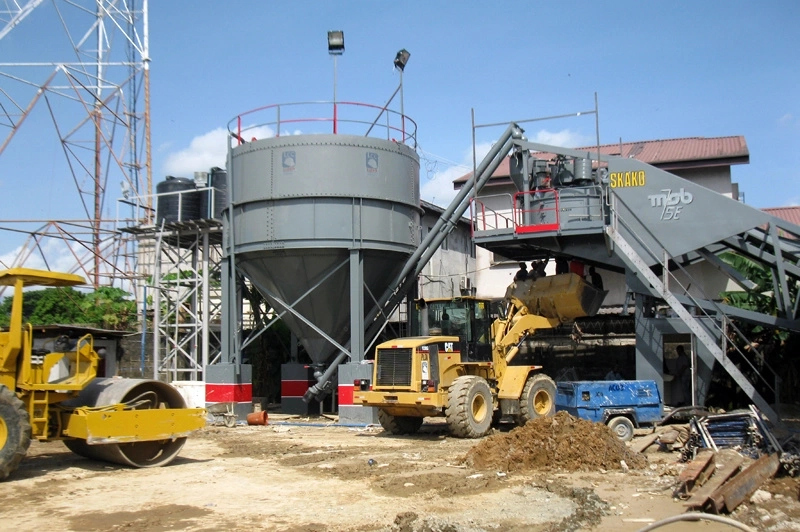 How Profitable is a Construction Company
Basically, profit is based on the risk taken by the company. The main aim of setting up a business is to make profit, the question is what is a reasonable profit in construction?
First of all, there are some terminologies that need understanding, before the question above can be answered.
Read Also: 4 Factors Affecting Cost of Building Construction in Nigeria
Terms of profits:
Adjusted contracted revenues: some industries have costs in the revenue section, but contractors incur these costs. Normally, a contract has a set of dollar value(price), but when the buyer and the contractor bargains, the contracted price is reduced for selling costs, broker commission, tax fees, buyer incentives, professional fees etc.
Gross Direct Profit (Direct Margin): it is the dollar value of the adjusted contract price less than the actual direct costs of construction. This include land, materials, labor etc.
Gross Indirect Profit Gross (Gross Margin): it equals the direct profit less than the indirect costs of construction. Indirect cost of construction are those cost of construction that cannot be directly assigned to a particular project. It includes management transportation, communication etc.
Business Profit (Gross Profit): it is not the actual net profit of the company, if the owner has not included his compensation in either the indirect expenses or the overhead section.
Net Profit: it is the final number, no other deduction can reduce this number. 
Read Also: Problems and Prospects of Construction Industry in Nigeria
Market structure for Construction Companies 
After you start a construction business, you need to market it.  Some low-cost advertising to get started can include a basic 1 or 2 page website, setting up a free business listing for your construction company on Google and other online directories, social media accounts, business cards and a few yard signs.
How to Start Construction Company in Nigeria
Plan Your Construction Company
Before starting a business, a good business plan is of paramount importance, as it organizes your priorities and help you make wise decision.
Planning properly will help you decide if you are going to specialize in specific niche such as commercial retail work, or if you will offer a variety of services.
👉 Relocate to Canada Today!
Live, Study and Work in Canada.
No Payment is Required! Hurry Now click here to Apply >>
Immigrate to Canada
Under this category, it would be wise to set short and long term goals, decide what services you will offer, find a niche – what will be your specialty?
What will make you different from your competitors? , choose a business name for yourself, decide what you will charge for your services, decide whether you will need a loan to start the business or not.
Technology Needed to Start a Construction Company 
You can't start a construction company without tools and equipment. Equipment may account for the largest cost before starting up. Therefore, you don't necessarily need all brand new tools and equipment, also buy tools as jobs require them to avoid going into debt for tools and equipment you may end up not using.
Read Also: How to register a company in Nigeria
Startup/Launch tips for Construction Company
Know Your Profit Numbers: most and foremost, is to know your profit numbers. Your profit numbers are your profit goals or target, it should be checked regularly to avoid close down.
Know Your Equity Numbers: Equity or net worth is the actual value of your company, not including the intrinsic value. It's the sum of your total assets minus your total liabilities. It's found on the bottom of your balance sheet or financial statement.
Know Your Overhead Numbers: Making a net profit starts with knowing how much money you need to earn and collect to cover your fixed
Know Your Contract Numbers:Top construction business owners know their contract numbers. These include closed jobs and current jobs in progress
How to Choose a Good Location for your Construction Company 
Obviously you need to identify the best location to construct your commercial or industrial building. As a business owner you need to think about what location would best suit your staff, customers and deliveries. And as an investor you need to think about the best location that suites your target tenants.
But once you've got an idea of where you want to be, you need then find the land. This is where professional help can be very valuable. Choose the right expert and they'll know what land is available and be able to get you the best price for the land.
There is also another thing that needs to be considered and that's how suitable the actual land is to construct the type of building you need. This is really important as it can make a massive difference to your construction costs.
Make sure you get a specialist in commercial and industrial buildings to inspect the land and make sure it's suitable to build what you need without increasing construction costs.
Read Also: How to Check if a Company is Registered in Nigeria
Finance Needed to Start a Construction Company 
Before starting a construction business, a business loan may be needed due to expenses of tools and equipment.
Certification & Licensing:
It is essential that you register your company to avoid being shut down by the federal government or agency in charge sanctioning non registered company. This means having necessary insurance, following tax codes, getting proper licenses and permits. Some steps to start up your business legally includes:
Select your business structure (sole proprietor, LLC, corporation etc)
Register your business name
Register your business entity
Register as a home improvement contractor with your country (Nigeria)
Open a business bank account
Taxes- either get an accountant, or do research on filing yourself.
Summary & Conclusion
The demand for construction service is ever on the high, especially in a developing country. This is due to the increasing demand for building and structures meant for various purposes, as well as renovation of existing ones. Thus, if you are planning to set up a construction company, you must bear in mind that there is lot of work to be done. 
See more trendy business ideas here
📢

We are hiring writers!
Article Writing Jobs
- We are hiring good freelance writers -
Click here to apply