In this post, I will show you the 7 Steps to Produce Hair Gel in Nigeria. Here you will see the ingredients, hair gel recipes and methods to produce it.
Over the years, fashion has had its way in the hearts of many people. Fashion cuts across dresses, foot wears, jewelries, accessories and of course, hair styles. Most fashion oriented people; especially young dudes have discovered that how one's hair is styled goes a long way to determine their general outlook and how sleeky they appear to be.
👉 Relocate to Canada Today!
Live, Study and Work in Canada.
No Payment is Required! Hurry Now click here to Apply >>
Immigrate to Canada
Hair creams, hair gels, relaxers, shampoo, hair conditioner among others are very common and essential hair products that both sexes make use of to ensure their hair is in shape and style. However, for the sake of this article, we would focus on hair gels and how they could be produced here in Nigeria.
Read Also: How to Produce Hair Cream Treatment in Nigeria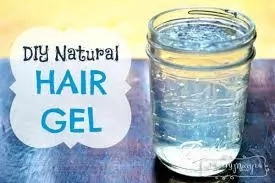 Hair gels are jelly substances that are applied to the hair while wet, and then styled, and keeps the hair style sustainable when it dries up.
It could be used to style the hair in very many appealing ways and reduces the necessary cost of having to plait one's hair very often.
The hair gel is also used to soften, curl, relax and style the hair neatly to beauty and attraction. Particularly, in a country like Nigeria where most citizens are fashion conscious and are quite sensitive to fashion styles in vogue, the hair gel has become a hair product that cannot be done without in the average Nigerian home.
Learning to produce the hair gel saves you the cost of having to buy it at all times needed, makes you look amazingly gorgeous at very little cost and still serves as a source of income to you, with little or no stress at all.
Read Also: How To Produce Hair Conditioner In Nigeria
Ingredients to Produce Hair Gel in Nigeria
Here's a list of the few ingredients (chemicals) used in the production of hair gel, and of course, why each ingredient is used and its function in the overall efficiency and effectiveness of the hair gel:
👉 Relocate to Canada Today!
Live, Study and Work in Canada.
No Payment is Required! Hurry Now click here to Apply >>
Immigrate to Canada
Nitrosol: This serves as a thickener and is the major ingredient that gives the gel its jelly texture and feel.
Alcohol: This aids the overall miscibility of all ingredients as the ingredients used are soluble (can be dissolved without necessary forming a precipitate) in alcohol. Alcohols are also volatile, and hence, help easy drying of the gel after it has been applied to desire of the hair stylist. Methanol (wood spirit) is often used.
Methyl paraben: This is an anti-fungal agent often used in a variety of cosmetics and personal care products. So, your hair gel does not only make your customers more radiant, but it also helps to treat their hair by inhibiting harmful fungal activities. Methyl paraben is seldom used by a few producers of hair gel, so this is one ingredient that gives you an added edge above your competitors.
E.A Thickener: This also improves the gelatin and sticky properties of the gel.
Colourant: Most hair gels are black in colour basically because of the fact the hair of most humans are black in colour. It won't be nice to have a few green spots on your black hair when the gel is finally dried up; especially if the gel wasn't properly stirred at production. So, you see why most gel producers use black colourants, nonetheless, colourants range from black to different shades of brown.
Read Also: How To Produce Hair Relaxer In Nigeria
Perfume: Nothing seems better than opening your container of hair gel and getting a sweet fragrance that appeals to your olfactory organ.
If anyone has to apply your self-made hair gel on their head, then, it first has to appeal well to their noses first, before they can at least guarantee that what is about to treat or style their hair is worth it.
Water: Of course, water. Water is essential for easy miscibility too and to adequately dilute the concentration of all chemicals used to a sufficiently mild mixture that would be mild enough for the hair scalp and the hair strand's texture.
Recipes to Produce Hair Gel in Nigeria
Here's the adequate proportion to mix your ingredients so as to get an awesome and well prepared hair gel:
1 kilogram of nitrosol
2 liters of alcohol (preferably methanol, as previously stated)
2 tablespoonfuls of methyl paraben
4 litres of the T.E.A Thickener
A sufficient quantity of any colourant of your choice
A sufficient quantity of any industrial perfume of your choice too
2 liters of water
This recipe would produce about ten (10) liters of hair gel, and of course, the recipe could be slashed or multiplied depending on the desired amount of hair gel to be produced.
Read Also: Hair Dryer Machines Price in Nigeria, Review and Where to Buy
Your Hair Gel in Seven Simple Steps
From the two liters of water provided already, fetch out a little quantity to dissolve the nitrosol. Stir well till a homogeneous mixture is formed and ensure no lump is left behind.
In a different container, fetch out a little quantity of water too to dissolve the methyl paraben. About 100ml (about 10cl or 0.1 litre) of water would do for this dilution. Also stir well till the mixture is sufficiently smooth.
Mix both diluted mixtures together and stir carefully. At every step taken, while one reagent is added to another, it is very important that the new mixture is properly stirred so that you do not have an unattractive gel at appearance. Your gel must be smooth enough for suitable application.
Add alcohol gradually and carefully to the mixture and of course, stir properly.
Now, add the T.E.A thickener and stir well. After sufficient stirring, you will have a smooth and jelly-like texture mixture.
Also, dissolve your colourant in water and add it to the already made jelly-like mixture and stir till there is an even spread of colour round the mixture and till your desired colouration is gotten.
Add your perfume too to your desired taste and till your desired appealing fragrance is gotten. Also, stir properly.
Again, do not forget to properly package and market your self-made hair gel and meet your target customers as soon as possible.
Lately, the social media has appeared to be a huge marketing platform for new entrepreneurs, make utmost use of it and a few people under your sphere of influence to market your product.
Read Also: How to Maintain Your Natural Hair and Still Look Elegant
Supply your saloon, friends, colleagues, acquaintances and family members. With time, one customer would recommend you to another customer, who would in turn also recommend you to another customer who would keep the link on and on till your business grows amazingly.
Give your best shot at it always, treat your customers right and you'll be amazed at what you would achieve at no distant time. Cheers to more funds in your bank account.
👇👇👇👇👇
Immigrate to Canada Via Job Offer!
Get latest Jobs in Canada for foreigners with visa sponsorship 2023 and how to apply. Don't miss this opportunity that can help you relocate to Canada with your family.
👇👇👇👇👇