Cultism is simply the practice of a cult. A cult is a group of people, who have a particular belief and religious philosophical and/or cultural identity and in most cases, it is viewed as a sect, and can be a secret, and mostly exists on society's margin or sometimes exploitative towards its members.
Cultism (a k a) Secret Cult a kind of an organization, where people come together and promise, as well as, pledge their allegiances, it is often under an oath which must have a social bond of commitment on the part of members, as well as dedication towards the good of the organization.
Read Also: Punishments For Cultism In Nigeria Under Nigerian Law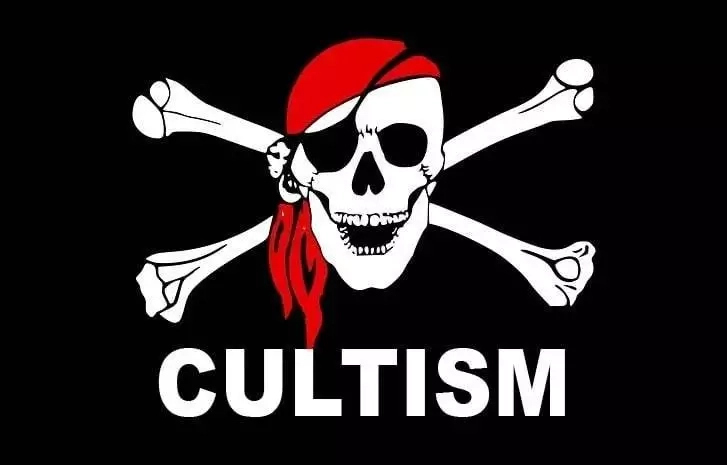 They usually meet when people are not aware, for example, during the odd hours, such as midnight, and it always far away from residence, sometimes in the bush. The members are normally keeping their activities secret from those who are not members.
Cultism nowadays is rampant in Nigerian schools, and by extension, schools all over the world, especially in the institutions of higher learning. Unfortunately, too, cultism has been extended to secondary schools and primary schools as well.
Read Also: 10 Effects Of Cultism On Nigerian Youths
What Are The Causes Of Cultism
Cultism, however, is caused by various reasons and some of which, are discussed below:
1. Quest For Power/Social Identity
One of the main causes of cultism in Nigeria is simply the quest to earn power and also social identity among other members of the society, as well as other of their colleagues in school.
2. Poor Parenting
Parenthood today has suffered, what l may call a bridge of communication and intimacy and this break in communication has led so many children cultism.
3. Peer Pressure
Pressure from other colleagues has helped in making responsible and decent individuals to do some funny things, that is why peer pressure remained one of
Causes of Cultism
1. Revenge
Persons who happened to be victims of harassment, and Assaults, and rape, and bullying, and child abuse as well as, painful past do seek revenge via cultism.
2. Use Of Cultists In Politics
Politicians in Nigeria who are fond of using cultists as thugs in the political campaigns and also in elections are the persons who encouraged cultism.
Read Also: 10 Causes of Cultism In Nigeria
3. Emotional Instability
Emotionally, someone can be unstable, it is a physiological response to some situations and this lure people into cultism when facing emotional challenges like depression, and melancholy, and loneliness, etc.
4. Drug Abuse
Drug abuse on young people is one reason that makes them threw away their own conscience to the wind. Because they constantly crave for drugs, they will connect with addicts, who likely lure them into cultism.
5. Loneliness
Like depression, which finds solace in adventures, loneliness also helps in keeping company with friends. Hence, friendship influence each other can also help in easing interaction with cult members.
6. Poverty
Poverty has placed a greater role in cultism, that is why many are being lured into different vices because of financial hardship, and cultism is one of the vices.
7. Wealth
Many youths have seen a reason to belong to the cultism group in order to earn recognition, wealth and being dreaded.
8. Search for Protection
In cultism, it is said that members are their brother's keeper, that is why people are in cult to search for protection from harm, harassment, and intimidation.
9. Low Self-Esteem
The longing to express oneself usually  lead many, who are with low self-esteem to join cult group as as to feel important. Cultism offers a fertile ground for such.
Read Also: Unemployment in Nigeria – Causes, Effects, Solutions
The Effects of Cultism
Below are some of the effects of cultism in Nigeria:
1. Death
The rate of death recorded these days involving young people is quite alarming, and all is because of cultism.
2. Increase In Student Dropout
The high increase in students' dropout has actually encouraged cultism practices.
3. Thuggery
Thuggery is a product of cultism, and politicians and government officials and religious leaders often recruit young people for thuggery.
4. Theft and Robbery
Theft as well as, robbery is another product of cultism because they go out as a group and involved in notorious activities.
Solution to Cultism
Cultism can be discouraged or stop through the following ways:
1. Campaign Against Cultism
The government, and schools, and religious gatherings, and parents, as well as, non-governmental organization NGOs should organize workshops, and lectures, and talks, and seminars and also campaigns against cultism.
2. Discipline
Charity begins at home," it is said. Parents at home should endeavour to enforce discipline in their children for good morals.
3. Government Standard
The government should make a law to punishment anybody involving in cultism. Politicians should discourage youths from political thuggery.
Read Also: 11 Effects Of Unemployment In Nigeria
Conclusion
Parents should enforce discipline in their children so that they can become responsible citizens.
Make money writing for us. Apply for
Freelance writing jobs in NIgeria
.
.
Copyright Warning!
Contents on this website may not be republished, reproduced, redistributed either in whole or in part without due permission or acknowledgment.
.
Proper acknowledgment includes, but not limited to (a) LINK BACK TO THE ARTICLE in the case of re-publication on online media, (b) Proper referencing in the case of usage in research, magazine, brochure, or academic purposes,.
.
All contents are protected by the Digital Millennium Copyright Act 1996 (DMCA).
.
We publish all contents with good intentions. If you own this content & believe your copyright was violated or infringed, please contact us at [infoguidenigeria@gmail.com] to file a complaint and we will take necessary actions immediately.