Security
10 Effects Of Cultism On Nigerian Youths
One of the social ills combating the contemporary society is the problem of cultism. Like a cancerous cell, it has spread across nooks and crannies of the society particularly among young people.
An average Nigerian youth battles three social negative influences of drug abuse, cyber crime known as "yahoo" and cultism.
From the street to secondary schools and higher institutions, cultism is one moral threat awaiting the youths. If your child, brother, relation or ward escapes any of the above, I bet you he will surely make a good priest.
Read Also: 10 Causes of Cultism In Nigeria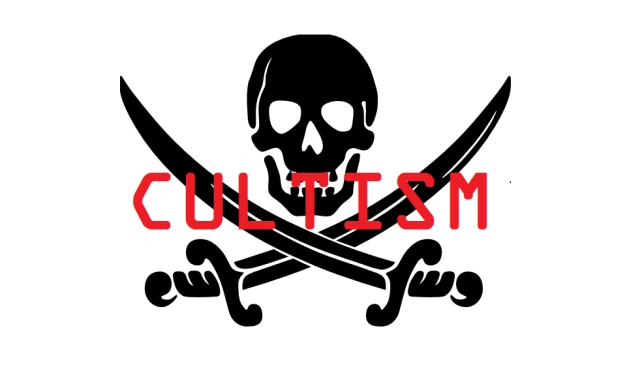 Cultism as the name implies, literally means the system or practice of cult. A cult which is a group of brotherhood whose activities are shrouded in secrecy can be traced in Nigeria as far back as 1957 and since then has proliferated into various smaller units at different levels of life.
These include Black Axe, Vickings, Buccaneers, Black beret, Supreme Eiye, Black bra and so on. The spread of these cults over time has known no age limit.
With activities such as drug abuse, killings, sexual assaults, gambling, vandalization, intimidation, bullying, and other forms of activities carried out by these cults, the effects on the society is alarming. However, greater effect is on the individuals who are involved in these acts.
Effects of Cultism
1. Untimely Death
One of the pathetic effects of cultism is the loss of lives prematurely. The government through its law enforcement agencies on a constant effort, fights crime such as armed robbery, kidnapping, drug abuse, murder etc. carried out by the cult members.
The outcome of such operations often results in exchange of fire, arrest, detention, imprisonment and death. Many young people who indulge in these heinous acts have lost their lives either in the course of a shootout confrontation or through inter-cult clashes.
In most cases, the death rate is higher on account of cult rivalry. In universities, the cult students are usually attacked during their degree examination in final year.
This does not just create a loss of potential human resources to the society but also a loss of economic resources spent by the families in funding their children to higher education.
Read Also: 10 Problems of Juvenile Delinquency in Nigeria and Possible Solutions
2. Loss of Moral Values
Cultism leads to loss of values in young people. This is because the belief system and ideologies of most of these cult groups are against the objective morality of life.
The practice of vengeance and violence which they promote by their actions negates objective moral values of life. Individuals who had values from home upbringing tend to lose them through the negative influence of the system of cultism.
Such negative values have no regard for the sanctity of human life, orderliness and peace. Most crimes common among youths are directly or indirectly influenced by cultism.
This is easy to understand because of the constant abuse of drug among cultists. Under the influence of drug and alcohol, young people loss their morality and conscience, thereby committing crimes such as sexual assault, burglary, armed robbery, killings etc. without any sense of regret after wards.
3. Incomplete Education
Most cultists end up not completing their academic programme. Today, school authorities in a bid to curb the rate of cultism and its activities, have adopted strict penalties for it which include expulsion of students involved irrespective of the academic level they are.
This law has terminated the education of some students involved in cultism. Also with the aid of Anti-cult Security outfit in the universities, the fight against cultism continues to intensify, bringing culprits to face the full wrath of the law.
Some other students involved in cultism, fail to make an average cumulative points in their examinations because of their lack of seriousness towards their studies.
In severe cases, they are asked to quit by the school or drop out due to frustration. All these are because cultism is a big distraction to academics.
4. Drug and substance Addiction
Furthermore, drug addiction can be as a result of influence of cultism among our youths. Within the circle of fellow cult members, they are constantly exposed to drugs through the network of dealers on such substances who are regularly patronized by these cultists.
These drugs and substances such as alcohol, marijuana, cocaine, tramadol, codeine etc. can be sedative to human beings.
The constant usage of them can expose the brain to incessant crave for it which with time becomes an addiction.  Many young people associated with cultism have been exposed to these substances which they have become engrossed into. They can go as far as stealing or pick pocketing to get money in order to buy these substances.
Read Also: 10 Problems of National Security in Nigeria and Possible Solutions
5. Behavioural Disorder
Cultism can affect behavioural pattern of young people. Just like every other social group, cult wills an amount of influence in the lives of its members.
Through their interaction, members of cult usually have a similar strange character different from others. A close observation on behavioral pattern in a group setting, can easily tell.
They sometimes exhibit tendencies of violence, suspicious secrecy, dubiousness, mischief, melancholy etc. These behaviours can in some cases be products of external influence of cultism.
6. Unrealizable Life Ambitions
Also cultism can lead to termination of ambitions and goals in youths. Most young people with bright future and potentials, end up not pursuing their career or goals because of the negative influence of cultism.
In some cases of untimely death of the cultists, such ambitions become permanently aborted and never fulfilled. To some who indulge in drug abuse, mental illness which is a common consequence of it also makes the realization of such goals impossible.
7. Mental Illness
Cultism can cause mental disorder to youths involved in it. Drug abuse is very well associated with cultism. They use these drugs to get high morale in order to carry out their assignment.
Substances like tramadol, marijuana, codeine etc are always found among them. These substances have far reaching side effects on youths.
There do not just aid them in committing crime fearlessly, but also at the long run affect them mentality. On a close observation, most mad persons on the streets are young people between the ages of 20 to 35. Most of these cases of madness are associated with drug abuse and cultism.
8. Spiritual Problem
Another effect of cultism is the spiritual challenge it exposes such youths to later in their lives. The process of membership to cult which involves fetish activities like use of blood, oath taking, sleeping at burial grounds, use of charms and talisman for protection, marks on members' bodies etc. can initiate an individual into a spiritual covenant with dark forces.
Some members find it difficult denouncing their membership due to fear or threats arising from such covenants. Some encounter strange experiences like voices talking to them, night mares, physical manifestations of symbols of the cult, etc.
Even when desperate to quit, such individuals will require strong spiritual assistance of prayers and deliverance to be able to break out.
9. Fear
Cultists usually live in fear. This is common especially during clash with other cult groups or when an individual has been involved in some deadly operations in the past.
At the busting sound of a car's tire, a cultist is likely to be the first to run or take cover. This fear is as a result of bloodshed involved in most of their activities. So at every point in time, every cultist is watching his back for any unforeseen attack.
Read Also: 10 Ways to Improve Security in Nigeria
10. Possible Loss of Family Members
Cultism can possibly lead to loss of some family members related to the cultists. In some cases where a member is a "hitman" (One who kills) for the cult, his or her family members can be victims of a brutal attack.
Particularly when the wanted individual is on the run, the harmless family members who perhaps have no idea of their child's involvement are most vulnerable to the counterattack as warning signal or luring the cultist out from his or her hiding.
The above suggests that the effects of cultism on the youths are of grave implication and hence, total abstinence remains the only solution.
🤑 Start making money from home today!
👉 Get correct FREE TIPS and Guides on how to make money from home today. Click here to start
.
👍Showcase your business here!
With over 1M unique users per month across all channels, we have a large audience for you to showcase your products and services. Simply get in touch via 👉 marketing@Infoguidenigeria.com.
🤑 Make Money now!
👉 Make money writing for us. Apply for Freelance writing jobs in Nigeria.
👉 Make Money as InfoGuideNigeria Advertising Agents, read more here
.
This post can be helpful to somebody else, please share it on Facebook, Whatsapp, Telegram and Twitter. There are buttons below for this (easy to use too)!
Copyright Warning!
Contents on this website may not be republished, reproduced, redistributed either in whole or in part without due permission or acknowledgment.
.
Proper acknowledgment includes, but not limited to (a) LINK BACK TO THE ARTICLE in the case of re-publication on online media, (b) Proper referencing in the case of usage in research, magazine, brochure, or academic purposes,.
.
All contents are protected by the Digital Millennium Copyright Act 1996 (DMCA).
.
We publish all contents with good intentions. If you own this content & believe your copyright was violated or infringed, please contact us at [infoguidenigeria@gmail.com] to file a complaint and we will take necessary actions immediately.