Directory
Poverty in Nigeria; Overview, Causes, Effects and Solutions
Experience as it is likely said is the best teacher and this is absolutely true as it is only a person who has truly being incapacitated by poverty that can tell how unpleasant it is to be in such a rundown situation.
Poverty is the greatest problem known to mankind and i think it shouldn't be disputed as it only brings more harm than good to those who are its unlucky captive.
👉 Relocate to Canada Today!
Live, Study and Work in Canada.
No Payment is Required! Hurry Now click here to Apply >>
Immigrate to Canada
Many diverse definitions has been given to the term "poverty" but what is poverty when you haven't felt its bad blood run through your veins or have to experience its ruthless stings. Those who truly are its victims can tell what poverty really means.
Read Also: The Role of Education in Poverty Reduction in Nigeria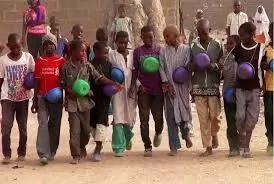 Poverty is not only limited to the lack of money to acquire the essential and basic necessities of life. Poverty in the true sense of the word is being financially, mentally, socially, economically and politically handicapped as you are like an immobile vehicle that can only come to life when the necessary things to put it in motion has be done.
Poverty is a harbinger of negativity as it only leaves its destructive trail. Being extremely poor is likely clearly being doomed to remain in the dark for a relatively long time as you cannot afford to live a life of comfort but of pain and misery which is basically associated with poverty.
Poverty is one of the major problem of many developing countries and recently Nigeria was ranked number one of the poorest countries in the world as the standard of living of most Nigerians are below the poverty line as attested by the world's poverty clock which clearly stated that most Nigerians are living below the one dollar per day or having no money at all to buy food to eat which often result to many underprivileged Nigerians begging just to sustain themselves.
Read Also: 15 Causes of Poverty in Nigeria
In Nigeria presently, millions of Nigerians are underfed, underhoused, underclothed and undereducated. They extremely lack medical facilities and social amenities.
The true presence of poverty is seen more in the rural areas as there are little or no jobs to keep the standard of living of a small or large family at a moderate level.
👉 Relocate to Canada Today!
Live, Study and Work in Canada.
No Payment is Required! Hurry Now click here to Apply >>
Immigrate to Canada
The number of homeless and hungry people in the country is downright appalling as this often result to them being public nuisance which is very well a rising menace because of the level of criminal activities due to lack of adequate jobs, food and shelter to keep them off the streets.
You cannot help but notice the solemn look on the faces of those who are extremely poor,it marks them like a brand.
Take a look at it, who would be happy from lack of food, clothing and shelter, probably no one. It is indeed a blessing for one to be able to feed thrice daily as well as have a roof over one's head and being able to change clothes regularly.
Poverty is a disease that leaves a long lasting damage not only on the physical look but also mentally. Poverty pose a stumbling block to attaining life awaited goals as the lack of money not only attract discrimination but also cut short the life span of one's dreams. It creates that huge gap that keeps you from reaching your desired destination in life.
Poverty strips one of choices and opportunities to be able to participate effectively in the society. It also violates the human dignity as it subjects one to downgrading circumstances.
It is like an incurable disease as more threatening symptoms keeps coming to the surface on a daily basis and finding a lasting cure is like trying to pass through the eye of a needle which can be very difficult.
Poverty brings about high level of insecurity as people without a home are unduly harassed and threatened which can often result to lost of lives.
How can you be able to tell the plight of the poor masses when you haven't been hungry before or have to sleep out in the cold with harsh and hostile weather conditions which can be very uncomfortable.
Each day that passes, people are dying from starvation and sickness caused by being in the extremely poor category and this is the ugly fact we have come to face as it is a controversial topic for discussion on how to completely eradicate any traces of poverty in the country.
Knowing what poverty means is not the core of the issue but also the causes, its effects and how it can be eradicated completely i.e a long lasting solution to the menace called poverty is what this article is aimed at.
Read Also: The Role of Microfinance Banks in Poverty Reduction in Nigeria
Causes Of Poverty In Nigeria
There are numerous causes of poverty that one cannot overlook as it is a daily struggle for people that are extremely poor to keep their heads above water.
The following are the causes of poverty:
1. Unemployment
This is one of the major causes of poverty in Nigeria, the rate of unemployment is very high and as such the standard of living is very low in which lots of Nigerians cannot afford to feed properly, live in a comfortable house and be able to change clothes regularly.
It is a known fact that the origination of poverty is from the rural areas as there are little or no jobs and as such people migrate to urban areas for a better living which therefore increase the poverty rate due to population congestion.
When a man has no active source of income due to being unemployed, it would be difficult for him to feed his immediate family and fulfill his financial duties and this is also generally applicable to the teeming population who are jobless as this puts them in the den of poverty.
2. Political Instability
When there is an unstable balance in the political sector in which the basic needs of the citizens cannot be met then there is bound to be a growing case of poverty as citizens don't have access to medical treatment or enjoy the full benefit of democracy.
The government cannot provide the masses with good and affordable health care facilities, social amenities and mostly their basic needs which includes feeding, clothing and shelter.
The unfavorable and corrupt political and economic situation of the country cannot attract foreign investors as investors are wary of bad investments and this brings unsolicited results all leading to high poverty rate.
Read Also: 4 Ways to Eradicate Poverty in Nigeria
3. Income Inequality
Poverty may also arise from income inequality as there is a segregation between the citizens in the sense that some people earn below the acceptable minimum wage while others earn high and this brings about a gap which cannot closed.
In such a scenario the cost of living which is high due to increase in the prices of food commodities, house rents and people who cannot cope will be left destitute and hungry.
4. No Education
There are many people who are illiterate because of lack of quality education. This people are uneducated and cannot find an adequate job that pays handsomely and only end up with menial jobs that pays little or nothing and this set of people end up being a victim of poverty.
5. Poor saving culture
Many Nigerians don't adopt the saving culture and as such they have no reserve for unforseen future contingencies and they end up bearing the full brunt of poverty's wrath.
Read Also: Unemployment Rate in Nigeria 2019 and its Economic Consequences
6. Overpopulation
People that are poor search for a way to better their situation and this leads to them migrating to a place that they feel would give such which in return can cause overpopulation in which there are many people for the lands available and this is a breathing ground for poverty to thrive.
As earlier stated, there are numerous causes of poverty but the few mentioned above will just have to do. Causes of poverty cannot be mentioned without mentioning the effects of poverty which is clearly seen in developing countries in which Nigeria is a the main case study.
👇👇👇👇👇
Immigrate to Canada Via Job Offer!
Get latest Jobs in Canada for foreigners with visa sponsorship 2023 and how to apply. Don't miss this opportunity that can help you relocate to Canada with your family.
👇👇👇👇👇
👍Advertise your business on InfoGuideNigeria.com!
From just
N9,999 per month
, you can advertise your products and services to over
1,500,000 monthly
users on our website.
Click here to read more
.
======
🤑 Make Money now!
👉 Make money writing for us. Apply for
Freelance writing jobs in Nigeria
.
👉 Make Money as InfoGuideNigeria Advertising Agents,
read more here