Education
Procedures For Promoting Business Education In Nigeria
We are going to give you a detailed guide on the procedures For Promoting Business Education In Nigeria. We hope you enjoy reading this.
In this article, I will be focusing on the procedures for promoting business education in Nigeria. Be that as it may, creating a good curriculum perhaps, an easy-to-use type of interface is not quite enough to promote business education and drive prospective learners to your programme.
Promoting business education takes a close focus on the fundamentals of modern teaching techniques, and also a firm grasp on the modern technological proficiencies that are necessary to manage the learning environment.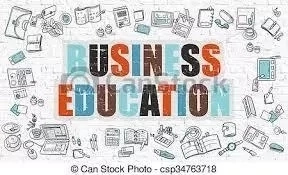 Promoting Business Education Procedures:
Here, I will be discussing those procedures by which, business education can be promoted hence, the examples below will help in promoting business education in Nigeria, as well as, boost enrollments.
1. The Audience Has To Be Identified
Promoting business education can simply take many forms, especially, while focusing more on the working expert who may need to satisfy the additional educational requirements or credit hours every now and then.
Also while there are other programmes designed to support students who may need to further their studies, the most crucial aspect here will be to identify who is enrolling in the course.
If the focus is on the working professional, then there is a need to work towards their needs. Or if the audience is a younger learner, then there is a need to mix up learning method in order to attract this specific group.
2. Connection Has To Be Created
When promoting business education to the newly-discovered target audience, more has to be done by simply promoting business education for education's sake.
Majority of students at this level will be more concerned about the practical or the relevant advantages of these particular classes.
👉 Relocate to Canada Today!
Live, Study and Work in Canada.
No Payment is Required! Hurry Now click here to Apply >>
Immigrate to Canada
Clearly spelling out of the connection between taking the class and improving some part of the students' personal or professional interest is of utmost importance.
Consider whether a series of extra moral education classes will help improve their learning skills. This consideration can help make a big difference in the students learning skills.
More so, rather than focusing only on promoting their learning attitude, create learning processes that connect on what the students will receive from their higher education. By so doing, the tutor is targeting the students 'emotional and their practical sides concurrently.
3. A Sneak Peek Should Be Given
Since the purpose of a test drive is to uncover the good and the bad of a potential new car, providing access to programme curriculum can help a potential student to see the engaging efficiency of the business education programme.
Students may be wary of enrolling in business education programme before they actually decide to make a try. There should be provision for students to access programme curriculums.
There and then, they can be allowed to apply for the programme to the actual course requirements. The most important part here is to make sure that, a realistic glimpse at the business educational programme is presented, while still providing the motivation for students to study the course.
4. Success Stories Should Be Shared
Success stories should be shared. Feedback is also incredibly necessary and important, as they real-world testimonials real-world stories concerning students who have studied the courses and have parlayed same into greater success at their workplaces and at their individual homes. The stories should be compelling enough to motivate a learner to enroll for business education programme..
5. The Programme Should Be Kept Simple
The business education programme should be kept simple. The easier the programme is to enroll, the better for the students who wish to enroll. Just mirror successful programme that appeals to students' emotions and allow students to enjoy the class.
6. Educators Should Be Spotlighted
Spotlighting educators is also important and necessary. More often than non, a conducive learning environment of many other programmes leave something to be desired, especially, when it has to do with human connections.
Therefore buck the trend and make sure that, the business education programme is promoted  by highlighting the biggest asset created by business education graduates.
Get to know the students individually and interact with the students, and then, there should be a teacher-student connection to boost students' morale.
This willl help more effectively and drive potential students to business education programme. Just endeavour to create a compelling connection and see the interest and a surge in enrollments rate for business education programme.
7. Announcement Should Be Made
Talk about the business education programme in all the classes, and also ask teachers to endeavour spread the message in their individual classes.
8. Email Should Be Drafted To Students
Email should be drafted to students, and their parents, and even to the colleges. Give out business education programme details and share the same even in website link to the general public.
9. Flyer Should Be Printed
Make sure that color copies of flyers promoting business education are print out and make sure that they are posted in colleges hallways, and message boards, as well as gathering places around the town.
10. Information Meeting Should Be Hosted
Plan a particular time and invite interested members of the public to come, and learn, and ask questions about business education programme.
11. Incentives Should Be Used
At where information metering is holding, endeavour to sweeten the deal by way of offering a good points of extra credit, offer  special rewards, or a sort of homework pass for whoever attends and also brings other people.
12. Social Media Should Be Used
School's Information Technology department can be contact and request that they should help in posting the programme to the school's website and their social account pages.
13. The Parent Teacher Association Should Be Contacted
The Parent Teacher Association should be contacted because it is made up of important audience and important influencers at different schools, so the informational flyer and the details information about business education can be shared there to encourage prospective learners.
14. Events Should Be Created
Creating parent-teacher conferences, and Back-To-School events, and also sporting programmes, and club meetings, and pep rallies are a good avenue for reaching out to prospective students and capture their interest.
15. School Newspapers and Newsletters Should Be Reached Out To
A small paragraph should be written with details that have to do with business education, and send it the school editors for publishing or an exclusive interview can be granted to talk about business education.
Conclusion
Promoting business education takes a close focus on the fundamentals of modern teaching techniques, and also a firm grasp on the modern technological proficiencies that are necessary to manage the learning environment.
👇👇👇👇👇
Immigrate to Canada Via Job Offer!
Get latest Jobs in Canada for foreigners with visa sponsorship 2023 and how to apply. Don't miss this opportunity that can help you relocate to Canada with your family.
👇👇👇👇👇