Ralf Rangnick Press Conference: Manchester United Players Lack Energy and Physicality 
Allan Saint-Maximin's seventh-minute strike put the hosts in front before Edinson Cavani came off the bench to grab a point for the Reds, who were once again thankful for some superb saves from David De Gea.
It was United's first game for 16 days due to the recent COVID outbreak and Rangnick wanted to see more from his side in terms of battling and risk-taking.Information Guide Nigeria
👉 Relocate to Canada Today!
Live, Study and Work in Canada.
No Payment is Required! Hurry Now click here to Apply >>
Immigrate to Canada
He reflected on the game during an interview with MUTV, Sky Sports, and with reporters in his press conference…
ENERGY AND PHYSICALITY
"I didn't like it [the performance] at all. We've been trying to get better at controlling games – today, we didn't control the game apart from a few moments. It's all about energy, physicality and who wins the second balls and the transitional moments and, in all those areas, we were not at our best. In the end, we got a point but the performance overall needs to get better. Against Palace, we were better, that was a different game and we played at home. We then had two away games at Norwich and here at Newcastle and, as I said, it's about physicality, it's about energy… you have to be ready and able to win those direct duels and this was not that often the case. Even when we were in possession of the ball, we had too many giveaways, including the goal that we conceded and, if after seven minutes you are one-goal down at St James' Park, then it doesn't make things easier. Today was not a question of body language, it was a question of body physicality. The body language was not that much of a problem today, but if you want to be competitive here against Newcastle, then you have to get physical and this was not the case in many parts of the game and, therefore, we were struggling."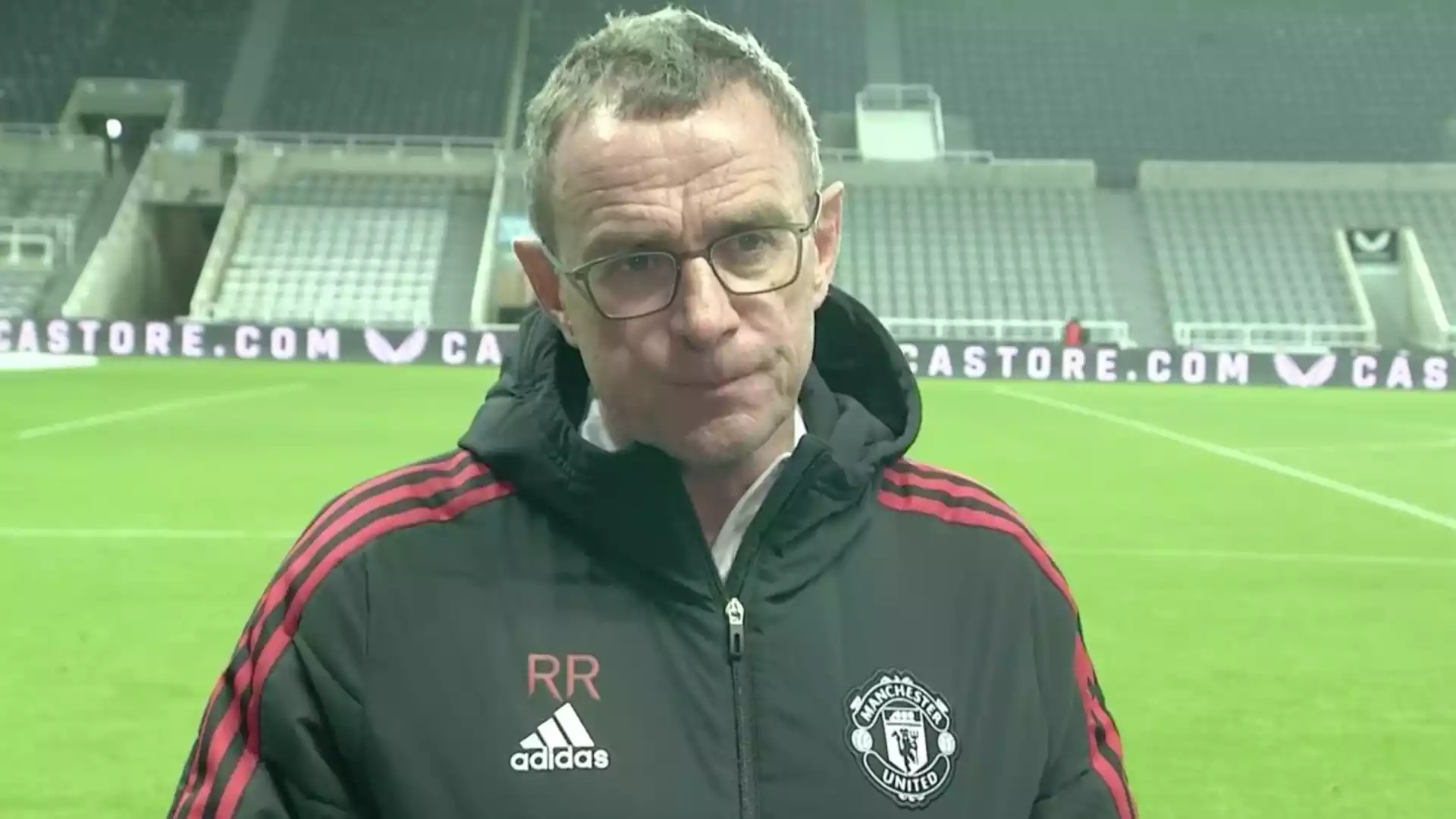 BETTER DECISIONS NEEDED
"Our biggest problem was the mistakes we made, the giveaways, the unforced errors when we were in possession of the ball, we just had too many balls that we gave away. Even in the second half, when we scored the equaliser and they had two or three injured players, we were not really controlling the game and taking the wrong decisions in the important moments and that's what it's all about."
Other Top Football News:
EDI CAUSED PROBLEMS
👉 Relocate to Canada Today!
Live, Study and Work in Canada.
No Payment is Required! Hurry Now click here to Apply >>
Immigrate to Canada
"Obviously, we were one goal behind so we needed a goal and we had to take more risks so we brought Edinson Cavani and Jadon Sancho on to play in a 4-1-3-2. In some situations, including the goal we scored, we were good. Edinson has two other good chances to score and with him we had another striker who was dangerous in front of goal. Today, it was not a question of formation – it was a question of how aggressive we were. It was a question of energy and, in those areas, we need to get better, including what we were doing when we're in possession of the ball."
NO EXCUSES WITH COVID
"It's also a question of rhythm, but we shouldn't look for excuses [about the break-in games because of COVID] – we need to get better and get more physical and more precise when we're in possession of the ball. I was not happy with our performance with the ball or when we had to press and counter-press. It's about sprinting, about energy and what kind of energy mode do we play with the ball and against the ball. In three days, we have the next game at home against Burnley and then another, four days later, when we play Wolves at home, so both games are in our own stadium. We can do better, I know the players can play better than we did today, but we have to do it and sustainably do it on the pitch in those two home games if we want to get the points."
DE GEA EXCELLENCE
"I think we were better in some games so far in the past, but it's also about getting results and again the good thing today was we came back and we got the equaliser. In the end, it could have been 2-2 – again there were two or three fantastic saves from David De Gea, similar to the game at Norwich, but we also had our chances to score a second goal. For sure, David is one of the best goalkeepers in the world – he showed that at Norwich and in the game today."JAMB Result
Check and Confirm: How much is Dollar to Naira today          Pounds to Naira today
📢

We are hiring writers!
Article Writing Jobs
- We are hiring good freelance writers -
Click here to apply
👇👇👇👇👇
Immigrate to Canada Via Job Offer!
Get latest Jobs in Canada for foreigners with visa sponsorship 2023 and how to apply. Don't miss this opportunity that can help you relocate to Canada with your family.
👇👇👇👇👇