Here in this post, we are going to give you a detailed guide on the steps to produce toilet wash in Nigeria. We hope you find this post educating.
Business Overview
Everyone likes to keep their toilet and bathroom clean from any sort of germs and dirt. Because leaving your toilet or bathroom untidy and dirty brings germs, diseases and infections to the user, which is why we all tend to wash our toilets.
And there are many users of toilet in Nigeria; both for private use and public use. You visit many offices, companies and establishments; you will discover that they do have toilets inside the building.
Read Also: 13 Steps to Produce Liquid Soap in Nigeria for Sale and Domestic Use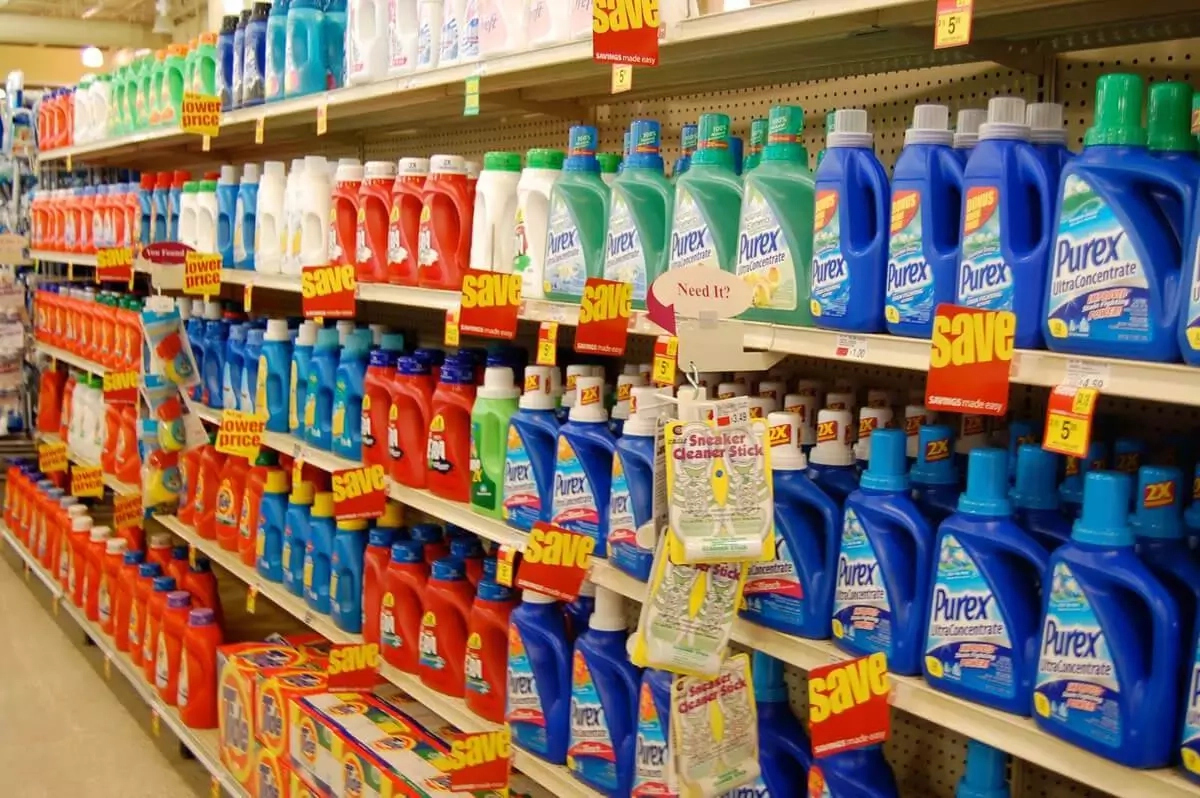 And no one leaves his/her toilet dirty no matter what because of the dangers of it. In our various homes, I believe that we all have a clean toilets and what we use to keep our toilets and bathroom clean is a good toilet wash.
Toilet wash is necessary for cleaning of bathrooms and toilets because they help to kill the germs and bacteria around.
One can use maybe soaps and detergents but they will not give the good scent your bathroom needs and may not kill the germs totally and make the toilet bowls and sinks white as new. This is why a toilet wash is used.
How profitable is the business?
People look for various products to use in washing out stubborn stains in their toilets and also a good toilet wash with a nice fragrance.
People wash their toilets like almost every week so they can maintain the neatness of the toilet and bathroom, so there is always the need of a toilet wash probably every month for you if you start the business.
The cost of production is also not so expensive, but you are sure to sell your product at almost twice your cost of production for 1 toilet wash. Toilet wash products are in high demand in Nigeria so you are sure of some good profits.
The only and very popular brand and producer in this market is Harpic. Harpic has been in the business for a long time, through their good and enticing adverts and brand ambassadors, they have made a name for themselves in the toilet cleaning business.
There are just only a few homes that you will not see Harpic in the toilets. That is to show you how far they have gone in this market, they are no more newcomers to the business. There may be others but they may not be popular.
Read Also: How To Package Liquid Soap In Nigeria
Business Opportunity in the market
There is an opportunity for your business to thrive and grow in this market as there many people who are looking for something affordable they can use to wash their toilets and bathroom due to the costly nature of things in the market.
There are also those that may want to try a new product in the market and if your product meets their expectations, then you are sure to get more customers than the regular harpic people go for.
Target Market and Competition
Who are those that will be your target to sell your product? There are lots of them, as this business is not restricted to just homes, the list is endless as you call get your products to eateries around you, banks, offices, hospitals, schools, hotels, churches etc. So there is a wide range of customers for you to reach, all you have to do is start your production and begin to sell.
No doubt, you will meet stiff competition due to a major name that is already in the market, but your ability to be good at your distribution and marketing will enable you to win the competition.
In such types of competition, you have to prepare to conquer town by town, make your product a popular product among those in your area and then move to your city, and you move your product to other cities around, that is how you defeat the competition.
Then let us get down to how to start this business and the steps to produce toilet wash:
Read Also: How To Make Hand Wash In Nigeria
How do I start?
1. Knowledge and Experience
Do you need any formal education, knowledge or experience before getting to produce a toilet wash? Well you only need to know what you need to produce a toilet wash and what they can do for you, how they react also, because this are chemicals, and with chemicals, you have to be extra careful and cautious when handling them.
2. Raw materials needed
There are just about few raw materials which you will need to make your own toilet wash. You can get most of these things from a local store nearby you. These toilet wash ingredients are;
Water
Caustic soda
Sulfonic acid
Natrozol
½ litre of Hcl or hydrogen peroxide
Soda ash
Any scent or perfume of your choice
As you can see that they are all chemicals and need extra care and caution when handling, especially with the Hcl (hydrochloric acid) and the natrozol.
The Hcl is a good whitening agent and will help to kill the germs in the toilet. The natrozol is to make the toilet wash thick and the sulfonic acid will help you toilet wash to foam.
3. Equipment needed
To mix the toilet wash ingredients, you will need a few types of equipment to help you in the mixing and storing and packaging of the end product which is the toilet wash.
A large bowl
Measuring tools (cups)
Funnel
Whisk or a turning stick
Squeeze bottle.
These are the little apparatus you will need to make your own toilet wash.
There are no technologies attached to this process. Just a few types of equipment to get your toilet wash ready.
Read Also: How to Start Car Wash Business in Nigeria
4. Procedure
First of all, before we start off, you have to dilute your natrozol with water, about 5 litres
Secondly, dilute your caustic soda and soda ash with about 2litres of water separately.
Lastly, Then add your HCL to your water.
Measure ½ kg of caustic soda and pour into a large bowl
You may want to give your toilet wash a nice scent so you can add your preferred scent now.
Add your ½ kg soda ash now
Add your sulfonic acid carefully to the mixture
Add your Hcl now and use your whisk or turning stick to stir carefully and slowly. Expect your mixture to foam at this time.
When the foaming has stopped, you can then use your funnel to pour your toilet wash into the squeeze bottle, your toilet wash is ready.
5. Location
The production can be done from the comfort of your home; just a room space is enough for you to go about your production.
6. Funding needed
You will not have to dig deep into your pocket to start up this business, with as low as #10,000 you can start your production on a small scale, But if you want to go into commercial production, then you can source for funds through your savings or from family and friends.
7. Business registration
Every business has to be registered to make it legal, so you have to get to the corporate affairs commission office near you to get your business name registered.
8. Packaging and Distribution
Now, this is an aspect you should pay attention toso as to make your toilet wash not look like something brought out from a backyard.
Make it look presentable and acceptable so your customers will love to buy your product. Also, try to get your product distributed to the necessary places which you target as a good market for you to sell your toilet wash. A good distribution network will boost your sales.
9. Promotion Tips
In order to be a step better than other competitors, try different methods and other ingredients that may be helpful to your product's effectiveness.
Always do a trial and error to check what and what needs to be improved in the production process, make sure it just doesn't foam but also cleans and whitens the toilet and bathroom.
Read Also: 10 Steps to Produce Bar Soap in Nigeria
Conclusion
Now you have known what it takes to make your own toilet wash just at home, you can use what you know now to add to your income buy selling to those close to you and make good profits and if you see there is need to increase production due to much demand, then you can increase your quantity.
At least you do not have to go to any supermarket or store to buy a toilet wash, but you make it on your own and supply.
This post can be helpful to somebody else, please share it on Facebook, Whatsapp, Telegram and Twitter. There are buttons below for this (easy to use too)!
Copyright Warning!
Contents on this website may not be republished, reproduced, redistributed either in whole or in part without due permission or acknowledgment.

.
Proper acknowledgment includes, but not limited to (a) LINK BACK TO THE ARTICLE in the case of re-publication on online media, (b) Proper referencing in the case of usage in research, magazine, brochure, or academic purposes,.

.
All contents are protected by the Digital Millennium Copyright Act 1996 (DMCA).

.
We publish all contents with good intentions. If you own this content & believe your copyright was violated or infringed, please contact us at [infoguidenigeria@gmail.com] to file a complaint and we will take necessary actions immediately.
🤑 Start making money from home today!
👉 Get correct FREE TIPS and Guides on how to make money from home today. Click here to start
.
👍Advertise your business here!
With over 1M unique users per month across all channels, we have a large audience for you to showcase your products and services. Simply get in touch via 👉 marketing@Infoguidenigeria.com.
🤑 Make Money now!
👉 Make money writing for us. Apply for Freelance writing jobs in Nigeria.
👉 Make Money as InfoGuideNigeria Advertising Agents, read more here
.