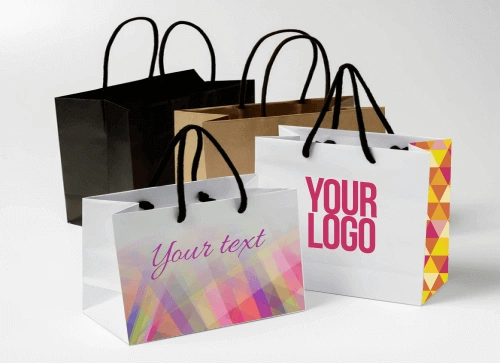 The recent rise in the campaign against plastic bags is in my opinion a golden opportunity for any enterprising entrepreneur who likes to jump on opportunities.
Don't believe me?
Well here's a practical example of a young Ugandan who converted this opportunity into a mega business.
Mupuya Andrew was only a teenager when he discovered a need in his country: the Ugandan government was on the verge of eradicating plastic bottles from her system.
This young entrepreneur jumped on this trend and started a paper bag manufacturing company. Before starting his company he did his research and conducted a survey to see if the demand for paper bag was high.
Read Also: Nigerian Startup Bags Award at BMCE Bank of Africa's African Entrepreneurship Award
Satisfied with what he got, this teenager started his company with just $14.
Today, his company produces 20, 000 bags per week, he has been featured in CNN and he is hailed as the king of paper bag.
Also some counties are making deliberate moves to eradicate the use of plastic bags totally. Examples of one of such country is India.
This is because research has shown that plastic is not biodegradable and that the average plastic waste lives for 250 million years.
With the increase in awareness of the danger that plastic poses to our society and the present threat posed by the large amount of plastic in the ocean it is increasingly important to find a solution.
Guess what that solution is: Paper Bags…
Paper bag is an ideal replacement for plastic because it is not only affordable, It is also biodegradable.
The real question here is:
How Can An Entrepreneur Jump On This Opportunity?
There are some factor that every entrepreneur must consider before taking advantage of any opportunity and one of them is:
Studying The Market: before jumping on any opportunity it is important that you survey the market open to that opportunity and analyze their receptivity.
Let us use this opportunity as our case study; some of the questions you need to ask before you delve into it are:
a. Are people aware of the problem that plastic bags pose?
b. Is there a growing demand for paper bags?
c. Will paper bags become a trend?
d. Is there a way to make paper bags more attractive than plastic bags?
e. Are paper bags cheaper than plastic bags?
f. Is there a way to make paper bags durable?
Asking questions like this will help you make important decisions like:
1. Creating awareness about the dangers of plastic bags
2. Sparking a hunger for the new product by leveraging on marketing
3. Researching for ways to make paper bags attractive, affordable and durable
4. Styling paper bags to keep up with pop culture
Read Also: 8 Steps To Produce Nylon Bags and Sell in Large Quantities in Nigeria
 When you have studied the market and have decided that the opportunity is worth jumping into, the next phase is to:
Craft A Fool Proof Business Plan: Think of your business plan as a blueprint and a guide as to how you plan on handling your business. Some of the things you must include in your business plan are:
a. Business vision and mission statement
b. Competitive analysis
c. Unique selling point
d. Marketing and operational plan
e. A 5 year financial projection
 If you do not know how to craft a good business plan, there are free platforms online that teaches you how to write one and even provide you with a free template. If this doesn't sound like a doable task to you, you can consult professional business plan writers to help you.
When you have successfully crafted your business plan, the next phase is deciding the equipment needed to start a paper bag business.
Note: if the cost of starting this business is beyond your financial capacity, you can always work with a financial investor or partner who believes in your vision.
But I digress. Let us take a look at some of the equipment needed to start this business.
Like most businesses, you can either start small or big depending on the capital available to you.
Equipment Needed For A Small Paper Bag Business:
1. Different types and sizes of paper
2. Gum
3. Lace
4. Eyelet
5. Ink (printing ink)
Read Also: How To Start A Packaging Company In Nigeria
Equipment Needed For A Large Paper Bag Business
a. Automatic paper bag making machine
b. Cutting machine
c. Creasing machine
d. Stereo press
e. Stereo grinder
f. Testing equipment
Finally when you have all the equipment needed, the final stage is learning how to make paper bags.
I will like to point out that this step can come before the purchase of the equipment needed but nothing is set in stone here: you can decide to learn about the business before purchasing the required equipment if you have the opportunity to or you can use the purchased equipment you got to master the production technique.
Note: It is mandatory to do an in-depth research on the production process before going ahead to purchase the required equipment.
The good thing about this business is that it is pretty simple and the production process is straight forward.
Steps In Manufacturing Paper Bags
The bag is gotten with the help of fixing the exact size plate to the size plate holder on the machine and the tube length is gotten by altering the size gear wheel.
The tube is cut by the beater into exact size and carried forward with conveyor rollers to the delivery cylinder.
The delivery cylinder is used to fold the bag and the bag is carried by the folding cylinder to the delivery table.
Finally the bag is delivered in a vertical stack.
There you go: a concise and detailed guideline to making paper bags in Nigeria.
Read Also: Industrial Development In Nigeria; Pattern, Problems and Prospect
But Wait!
Before I let you go, I'll like to add one more important factor that must be taken into consideration
Device A Business Model That Works With Your Environment: Every successful business has one common denominator: they understand their customers and know how to appeal to their needs. Starting a business in Nigeria requires that you know how Nigerians respond to products and their general buying habit.
For example, I have discovered that Nigerians are great fans of flashy and trendy products so if you brand your paper bags in such a way that they are attractive and fashionable, then you will definitely have an edge.
Another thing I have discovered is that wealthy Nigerians are also great fans of durability so if you can devise a way to produce paper bags that do not get damaged easily and sell it for a greater price, then you will not only create a loyal market, you will also make more profit.
Click here to see the latest
Jobs opportunities in Nigeria
.
Click here to Join
Recharge and Get Paid
Click here to Read Latest School News in Nigeria
Copyright Warning!
We work really hard and put a lot of effort and resources into our content, providing our readers with plagiarism-free articles, original and high-quality texts. Contents on this website may not be copied, republished, reproduced, redistributed either in whole or in part without due permission or acknowledgement.
Proper acknowledgement include, but not limited to (a) Proper referencing in the case of usage in research, magazine, brochure, or academic purposes, (b)"FAIR USE" in the case of re-publication on online media. About possible consequences you can read here: What are the consequences of copyright infringement? In an effort to protect our intellectual properties, we may report your website to Google without prior notice and your website be removed from search engines and you may receive a strike. All contents are protected by the Digital Millennium Copyright Act 1996 (DMCA).